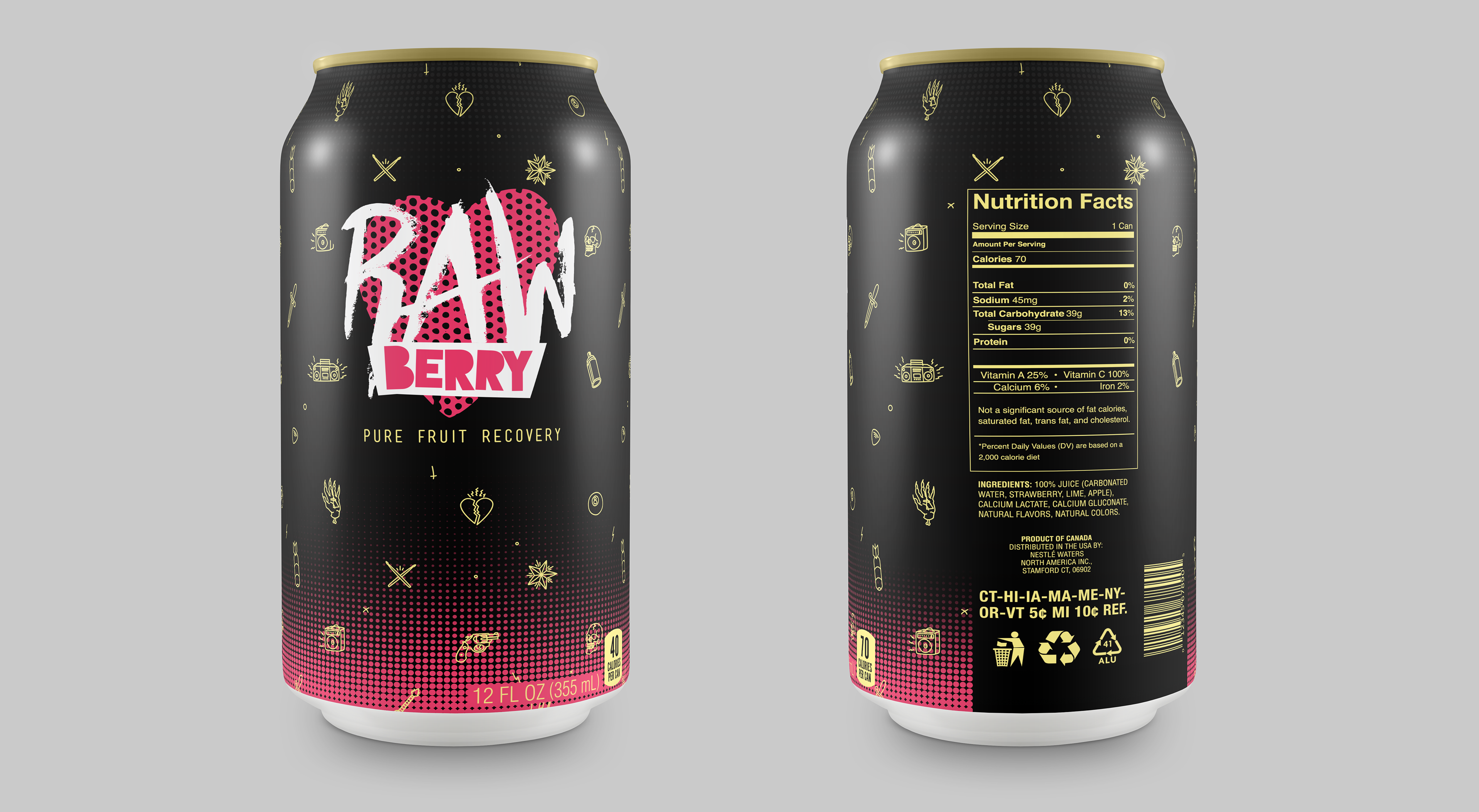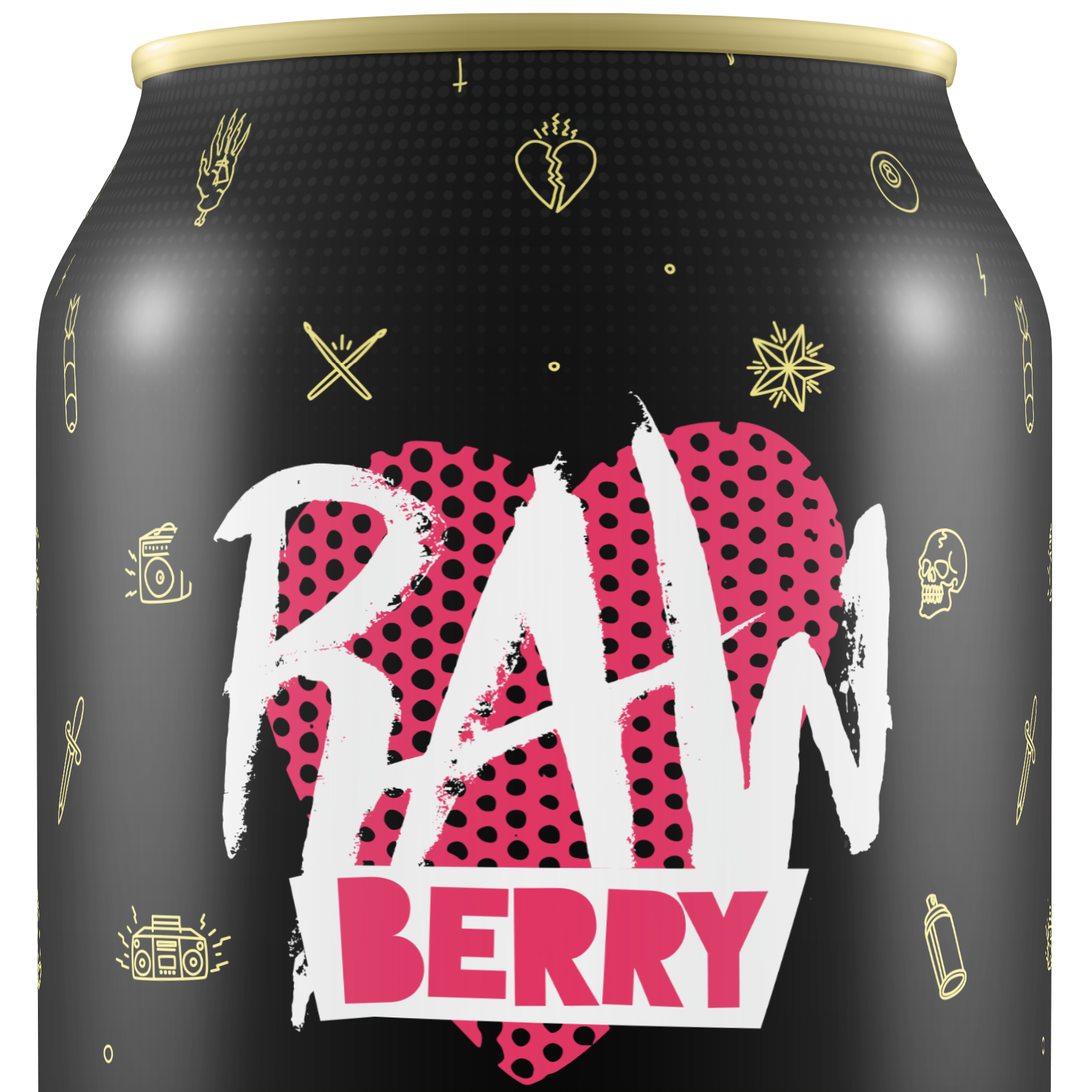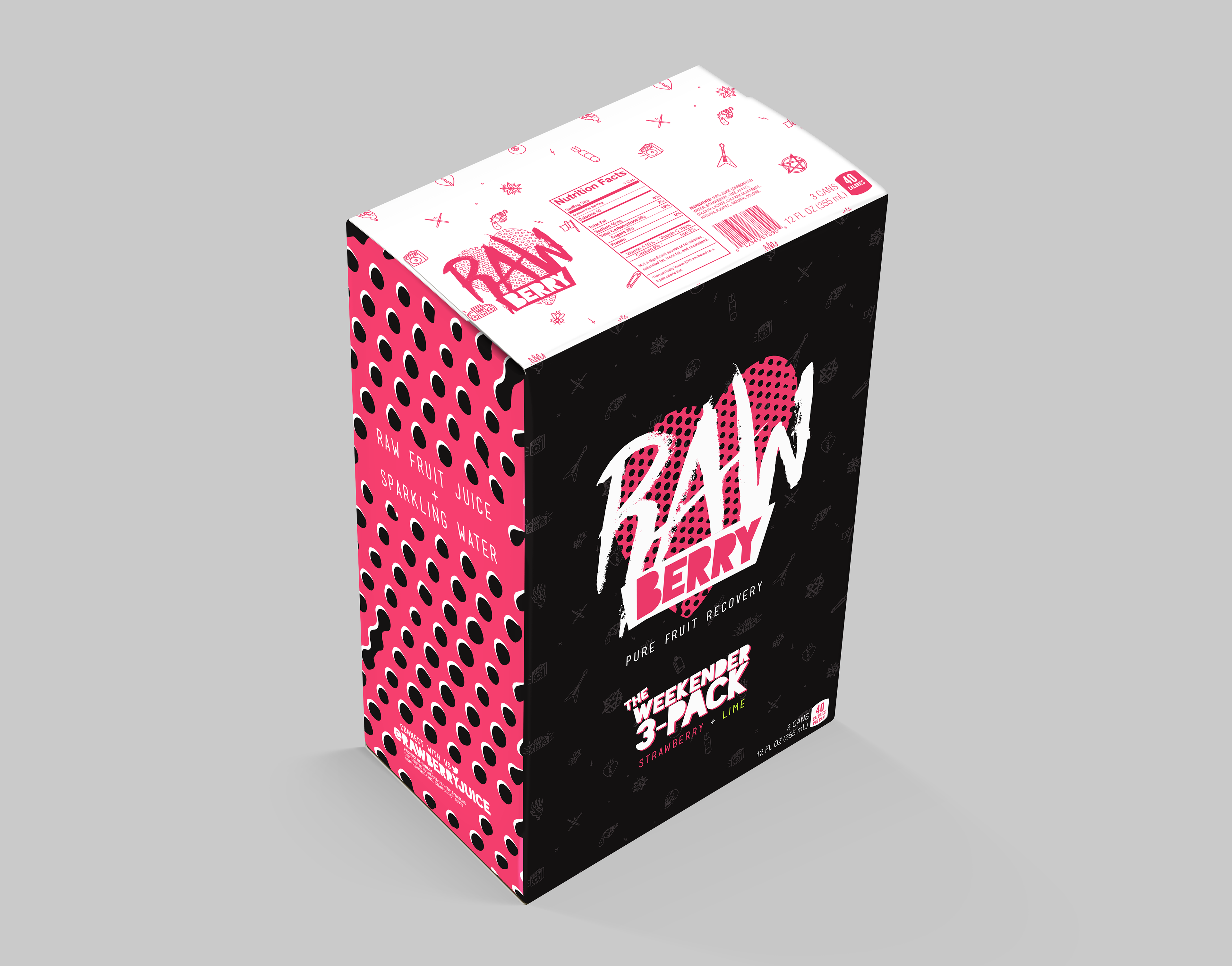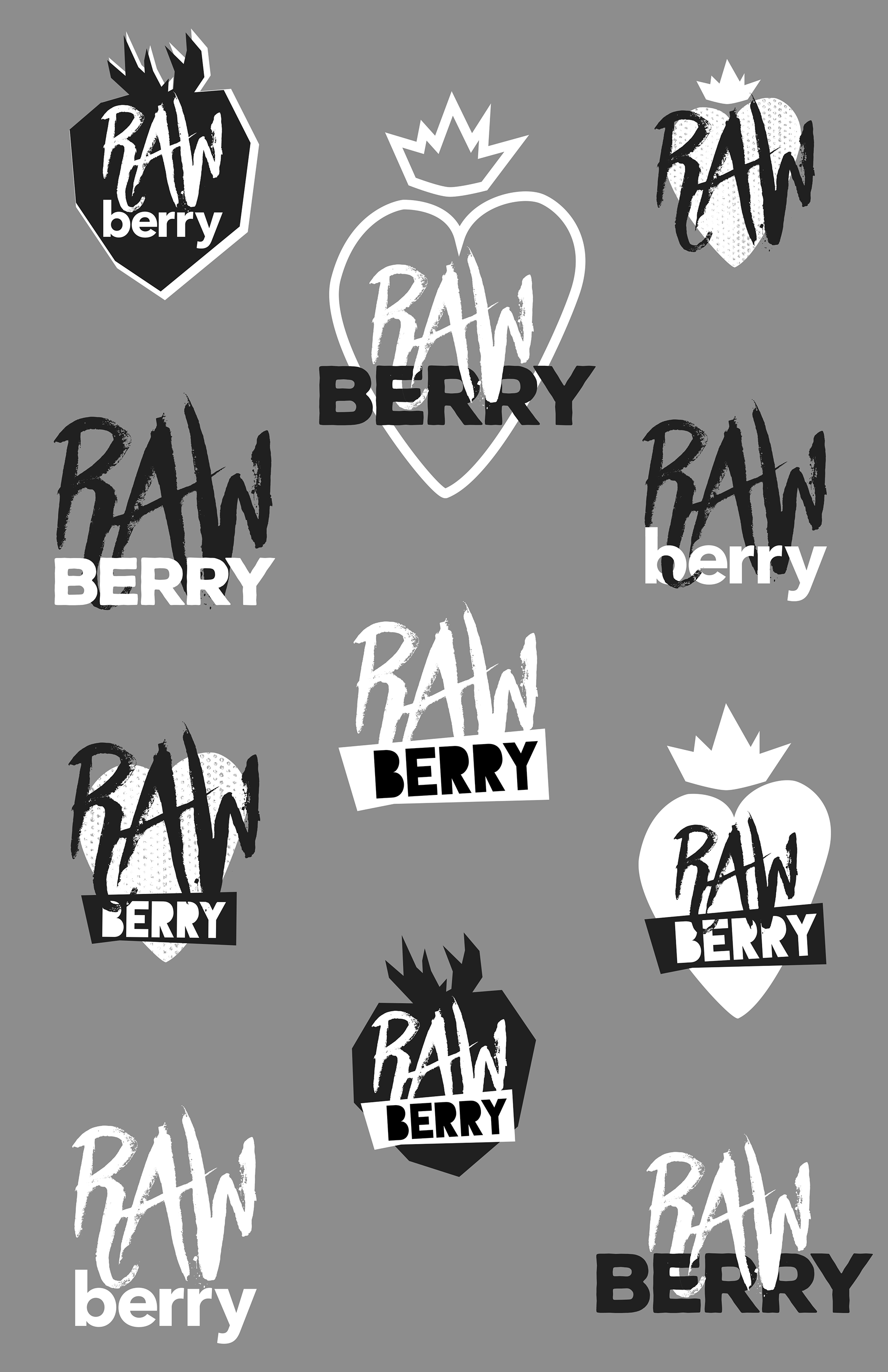 Final logo in 3 treatments. A combination of hand drawn, paper cut and digital elements. 
Background patterns inspired by traditional tattoo flash art.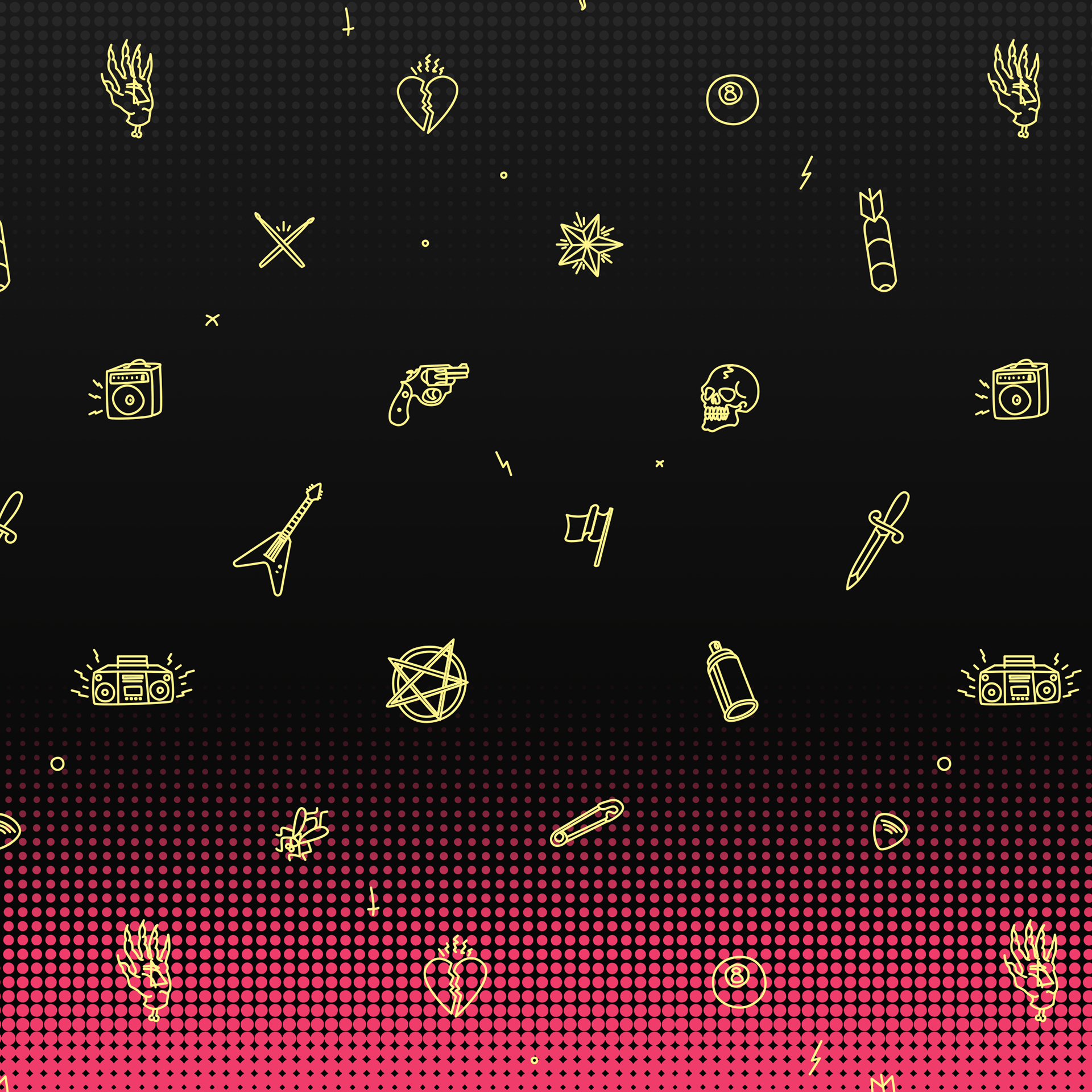 The basic elements combined before applying the logo, it would make a nice mobile wallpaper.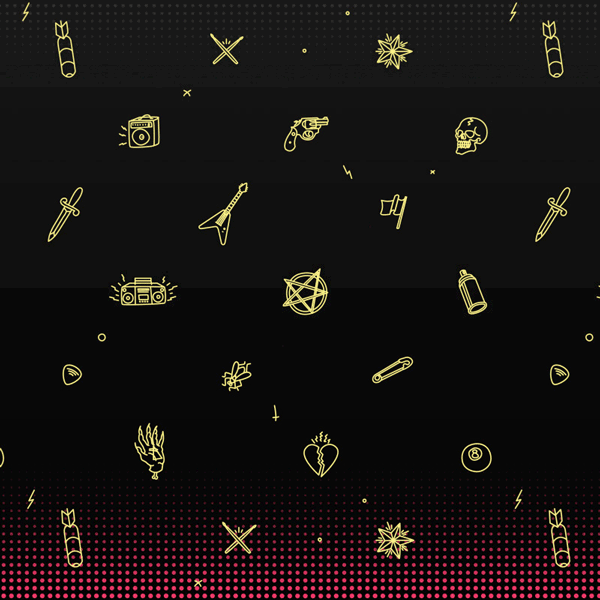 Animated logo comp for video, gif, ad, mobile app applications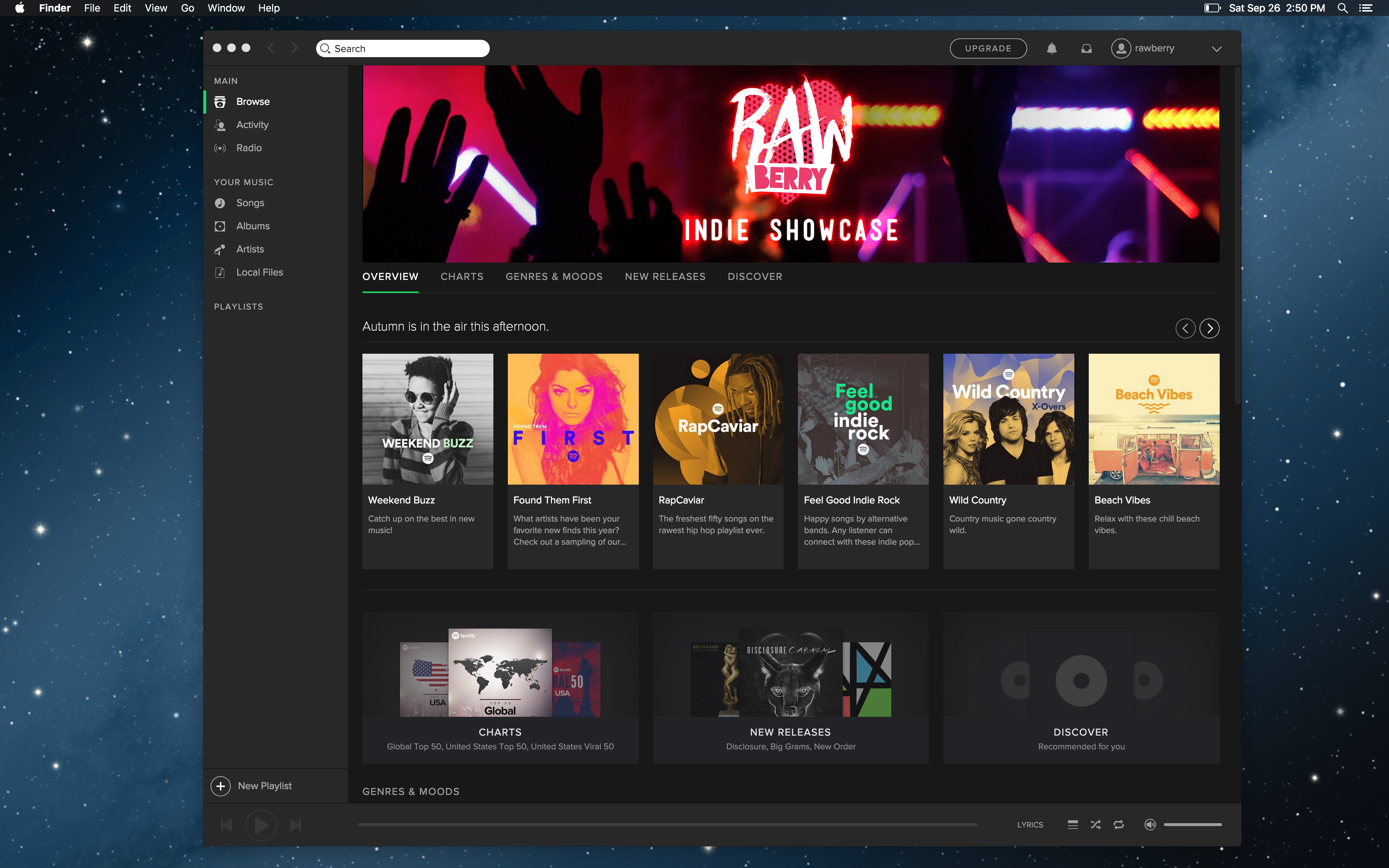 For digital promotion I proposed a Rawberry sponsored Spotify playlist showcasing popular indie acts. This avoids ad blockers and associates the brand with a more positive experience in an environment that the target demographic is comfortable with.